Speakers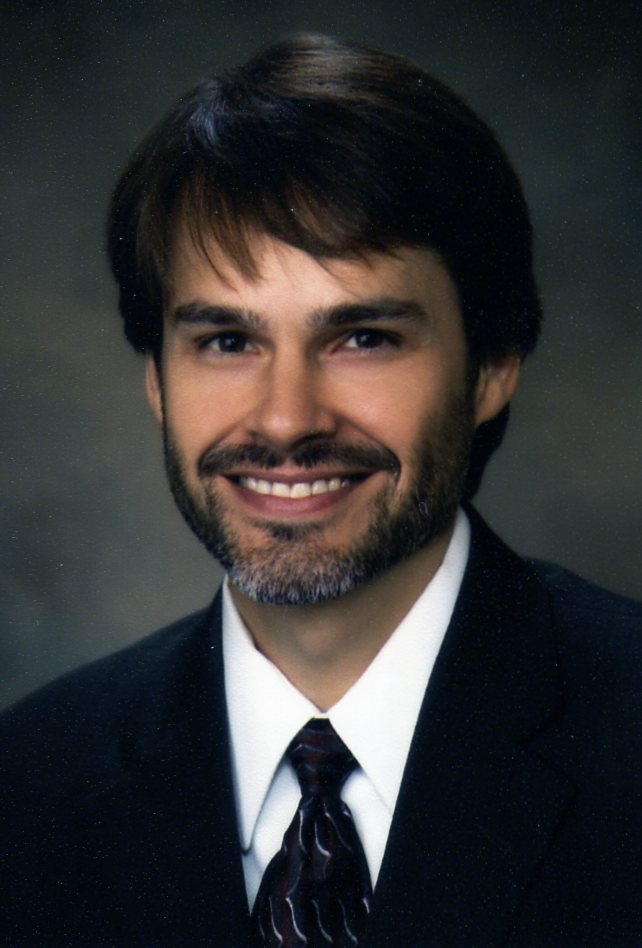 Friday, October 10th, 2008
Dr. Paul M. Gibbons, DVM, MS, DABVP
Animal Emergency Center, Glendale Wisconsin
Dr. Paul Gibbons grew up in Edwardsville, Illinois. He earned a bachelor's degree from St. Louis University before attending University of Illinois College of Veterinary Medicine. He graduated in 1994 and then practiced in Minnesota, Wisconsin, and Illinois before pursuing advanced training. At University of California-Davis he completed a residency in avian, reptile, and exotic mammal medicine followed by a master's degree in comparative pathology. During his veterinary career he has worked with hedgehogs, cattle, horses, sheep, llamas, goats, pigs, dogs, cats, rabbits, rodents, pet birds, ratites, raptors, waterfowl, snakes, lizards, turtles, frogs, toads, newts, fish, invertebrates, and other exotic species. He has shared his home with dogs, rabbits, mice, conures, parrots, finches, emus, frogs, snakes, lizards, fish, arthropods, and mollusks.
He currently serves as chairperson of the American Board of Veterinary Practitioners Organizing Committee for Certification in Reptile and Amphibian Practice. He is an associate editor for the Journal of Herpetological Medicine and Surgery and an active member of the Association of Reptilian and Amphibian Veterinarians, and the Association of Exotic Mammal Veterinarians. He has published numerous articles and presented many lectures on the husbandry, medicine, and surgery of birds, reptiles, amphibians, and exotic mammals. He is the only board certified avian veterinarian in Wisconsin and the surrounding region.
Talk title: "How do I know when it's time to take my hedgehog to the vet--and how do I find a good one?"
Website: http://www.animalemergencycenter.com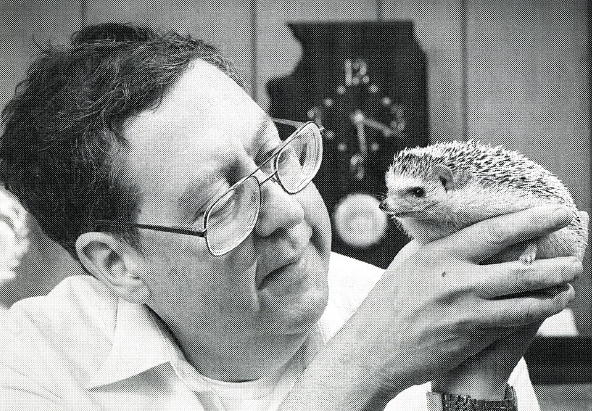 Friday, October 10th, 2008
Floyd Aprill--Milwaukee SuperPogs
Floyd Aprill has been raising and showing hedgehogs since 1995. He is a member of the Hedgehog Breeders Alliance and an International Hedgehog Association (IHA) Life Breeder Member. Floyd is also an active member of the IHA Show Committee and an IHA show judge.
The Milwaukee SuperPogs has produced four IHA Permanent Grand Champions and was the home of one of the longest lived hedgehogs of all time--IHA Permanent Grand Champion HBV Camilla MSP (IHR #853) Grand Dowager of the Hedgehog Government of North America. She lived 8 years and 3 months. To learn more about Camilla's story, click here.
The Milwaukee SuperPogs has pioneered the use of routine ultrasounds as part of their program of veterinary care. Ultrasounds are an effective way of detecting precancerous changes in the uterus, abdominalpelvic tumors, and fatty liver disease in asymptomatic hedgehogs. According to the hedgehog mortality database uterine cancer is one of the major causes of female hedgehog mortality. One out of ten female hedgehogs will die of uterine cancer. This figure can be dramatically reduced by routine ultrasound screenings.
Talk Title: "The Importance of Ultrasounds in a Hedgehog Program of Veterinary Care: The Milwaukee SuperPog Experience"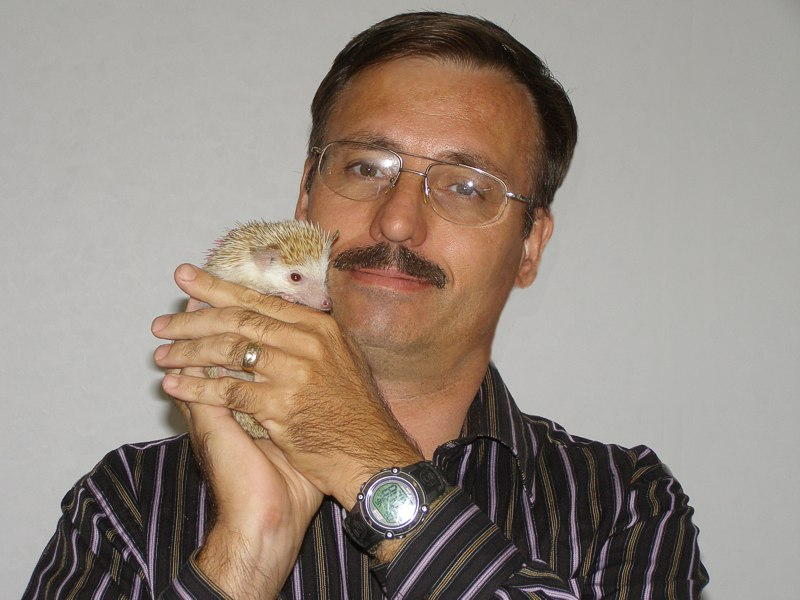 Saturday, October 11th, 2008
Bryan Smith
Bryan Smith has been raising hedgehogs since 1993 and one year later began publishing the monthly newsletter, "Hedgehog Central". In 1995 he was a founding member of the International Hedgehog Fanciers Society (IHFS) and it's successor, the International Hedgehog Association. He helped create the show and judging system that is still used to this day. He was for the responsible for the bulk of what is known about hedgehog colors and color breeding. In 1996 he was featured on the cover of the Wall Street Journal and co-authored the book "The Pygmy Hedgehog, A Perfect Pet" with Sharon Massena. He has served as both the IHFS and IHA president over the years.
Bryan is the IHA's Senior Master Judge, the highest judging position in the organization, making him responsible for training new judges and also acts as an advisor to the IHA in many matters.
Bryan currently runs the 'Hedgehog Central' website with over 4 million visitors every month.
Talk Title: "Hedgehog Colors"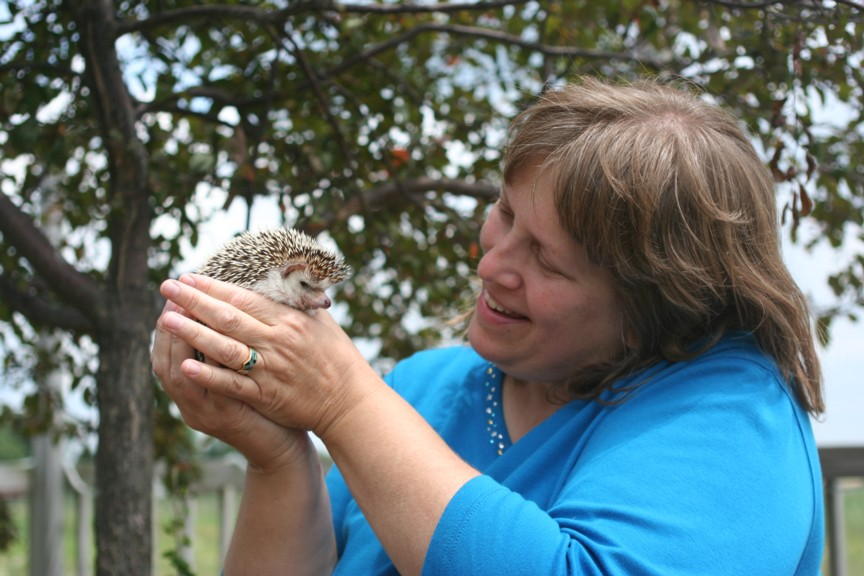 Saturday, October 11th, 2008
Dawn Wrobel, Animal Communicator
Although Dawn Wrobel has shared her life with a variety of "creatures great and small", her hedgehogs have had a strong hold on her heart for almost two decades. She is is author of the book, "The Hedgehog and Owners Guide to a Happy Healthy Pet" and numerous articles on hedgehogs, has trained veterinarians and veterinary technicians on hedgehog handling and care, developed and sponsored the IHOG agility program, and serves as a hedgehog judge. While operating Ain't No Creek Ranch, she sponsored Go Hog Wild!! Hedgehog seminars and shows. She now divides her time between her animal communication practice, teaching and work on a Ph.D. in Holistic Health--and, of course, her hedgehogs.
Talk Title: "180 Degrees: My Life with Hedgehogs and Some New Views"
You don't want to miss this, Dawn will be doing readings at the show. People can email her for an appointment in advance at dawn@dawnwrobel.com
Website: www.dawnwrobel.com (This site will be up starting August 23rd, 2008)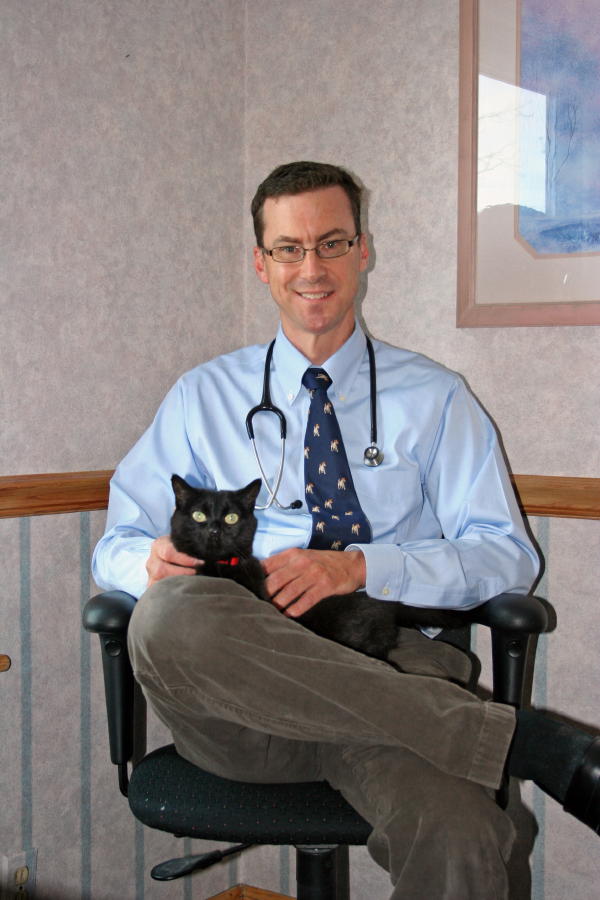 Saturday, October 11th, 2008
Dr. Dean Beyerinck, DVM--Chief of Staff, Silver Spring Animal Wellness Center in Glendale Wisconsin

Dr. Beyerinck has been the Chief of Staff at Silver Spring Animal Wellness Center, Glendale Wisconsin http://www.vetcor.com/glendale since 2005. He grew up in the San Francisco Bay Area and currently resides in Wauwatosa, Wisconsin. Dr. Beyerinck received both his undergraduate and DVM degrees from the University of California, Davis. After graduating from veterinary school in 1995, Dr. Beyerinck undertook an internship in small animal medicine and surgery at Santa Cruz Veterinary Hospital in Santa Cruz, California. He then spent several years practicing in Northern California and, most recently at East Towne Veterinary Clinic in Mequon, Wisconsin.
Dr. Beyerinck's medical interests include holistic veterinary medicine, acupuncture and surgery. He truly believes in delivering the best possible care for his clients and their pets. Outside of work Dr. Beyerinck enjoys surfing, cycling, woodworking and fixing up his old home! He also likes spending his free time with his family and pets, which include a dog (Rory) and a cat (Smitty).
Talk Title: "Acupuncture and holistic veterinary medicine"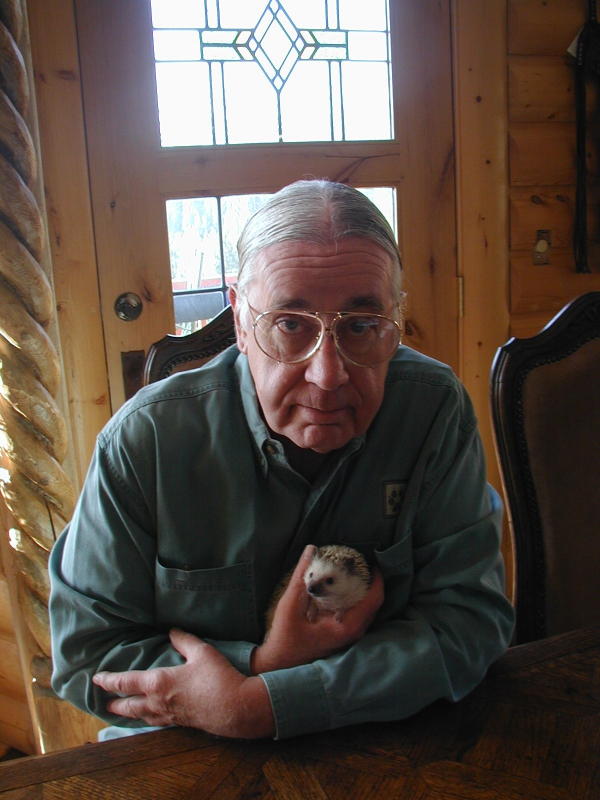 Saturday, October 11, 2008
Z. G. Standing Bear, PhD
Z. G. Standing Bear is an old geezer who takes care of an odd assortment of animals in the Rocky Mountains, trying to live out a more peaceful and balanced life by operating the smallest federally licensed zoo in the USA). He served a full career as a U. S. Army officer and taught as a university professor for over twenty years as a criminologist, forensic scientist, and ethicist. In addition to his BS degree from the University of Nebraska and PhD in criminology from Florida State University, his three master's degrees are in forensic science, education, and public administration, as well as a Fellowship in Forensic Medicine from the Armed Forces Institute of Pathology. A Retired Fellow of the American Academy of Forensic Sciences and Life Fellow of the American College of Forensic Examiners and some dozen other professional organizations, he is also a life member of the Harley Owners Group and the International Hedgehog Association (IHA). Dr. Standing Bear is an IHA board member and officer, IHA Senior Judge, and moderator of the "Hedgehog Help Yahoo News Group". He is married to Virginia Lynch, the founder of Forensic Nursing.
Dr. Standing Bear is perhaps best known in Hedgehog circles as the founder and driving force behind "The Flash and Thelma Memorial Hedgehog Rescue." The Flash and Thelma Memorial Hedgehog Rescue is the largest Hedgehog Rescue in North America as well as the seat of government for "The Hedgehog Government of North America" and the headquarters of the Hedgehog Military.
HRH Queen Sable The Serene, the reigning Hedgehog Monarch of North America and many of her Ministers maintain their official residence at the rescue. The rescue also houses the"Quartigon" (like the Pentagon but smaller) which is the command and control center for the Hedgehog Military in North America. Many of the senior commanders of the Hedgehog military reside at the rescue including Lieutenant General El Diablo, commanding the lll Hedgehog Corps; Major General Angelina, commanding the 2nd Hedgehog Marine Division (Mechanized)(Spikers's Own); and Major General Fred, commanding the 4th Hedgehog Armored Division.
The exploits of the hedgehog military in North America are reported in a series of hedgehog adventure books by Z.G. Standing Bear, the first of which is titled "The Gathering – Secretly Saving the World" (Be sure to purchase your autographed copy at the show). The second book in the series, "General Spikers's War – Watership Down Meets Animal Farm in The Military – Industrial Complex" is in press and will be available this fall. The books have a strange genre. Based upon the factual adventures of the individual hedgehogs, fictional elements are interwoven to bring the adventures together, and it is difficult to determine where fact and fiction depart.
Talk Title: History of the Hedgehog Government of North America and the Hedgehog Military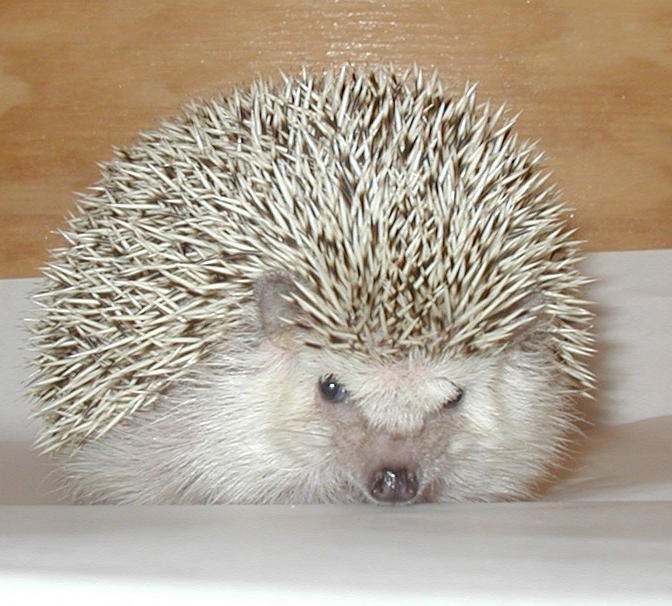 HRH Queen Sable The Serene, Hedgehog Monarch of North America
HRH Queen Sable The Serene (IHR # 16234) is the reigning Hedgehog Monarch of North America. Queen Sable is the twelfth Hedgehog Monarch of North America, having assumed the Throne as Senior Minister upon the passing of King Walter The Wise in May 2008. Queen Sable was born in Florida on December 23, 2005 and moved to The Flash and Thelma Memorial Hedgehog Rescue in August 2006. She served as the Minister of Health from November 2006 through May 2008 and is a regular member of the educational "road crew" at the Flash and Thelma Memorial Hedgehog Rescue. HRH Queen Sable has a regal bearing and (weighing in at 1,055 grams) a substantial "Command Presence".
HRH Queen Sable The Serene will preside over the Saturday evening Rainbow Bridge Ceremony and will be available throughout the show to greet her subjects.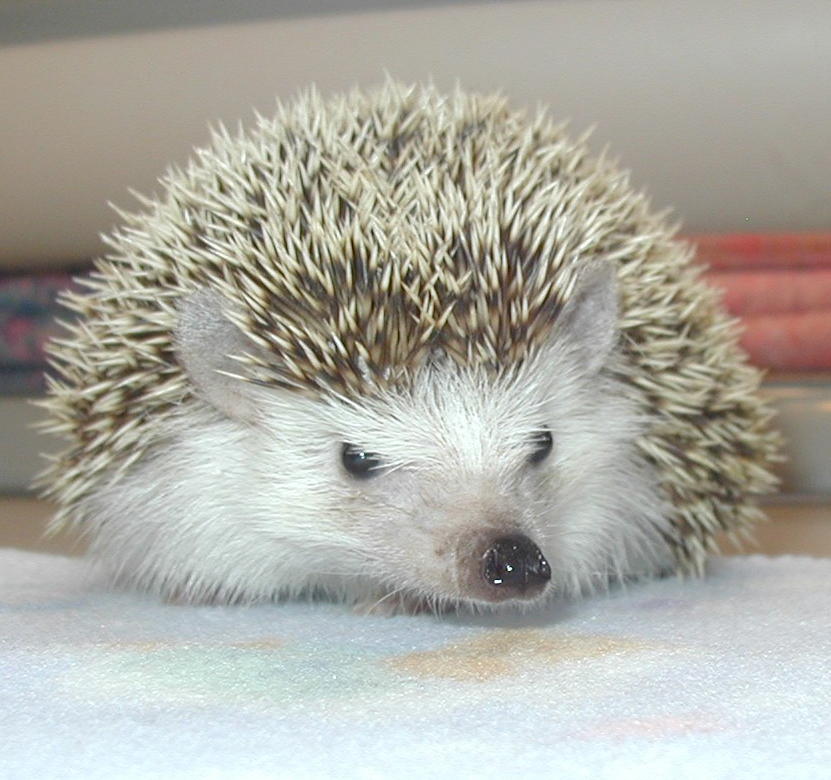 MG General Fred Akwekon, UHA, Commanding General 4th Hedgehog Armored Division
Major General Fred Akwekon, UHA, (IHR #14027), is the Commanding General of the 4th Hedgehog Armored Division, which has units all over North America. General Fred is just over 5 years old. He is a three legged hedgehog and one of the Fred and Wilma rescue fame from California (both with gangrenous rear legs). Both were given about two weeks to live by the veterinarian that signed their travel certificates in California (due to the infection from the gangrene). That was in August, 2004. Wilma died in November, 2007 from kidney failure, and Fred is still with us! Both of them were/are real characters!
MG Fred will preside over the Saturday evening Commissioning Ceremony for newly appointed and promoted officers of the Hedgehog Military. During the weekend General Fred will be manning the Hedgehog Military Recruiting Station at the Hedgehog Government of North America table.
| Hedgehog Rendezvous Home Page |
| 2008 Schedule | 2008 Show Registration |
| 2008 Hotel Info | 2008 Speakers |
| 2008 Charity Fundraising | 2008 Rainbow Bridge Ceremony |
| 2008 Sponsors | 2008 Vendors |2008 Games |
| Past Shows | Contact | Souvenirs |