Saturday May 5, 2012
Rodeway Inn & Suites – Atrium Room
4400 South 27th Street
Milwaukee, WI 53221
· Two International Hedgehog Association (IHA) Sanctioned Hedgehog Confirmation Shows
· Meet the experts: Question & Answer Session with representatives of the major hedgehog organizations
For additional information contact:
Deborah.weaver@marquette.edu OR Floyd Aprill (414) 327-3303
Show Schedule
9:00 AM - 10:00 AM – Check-in and animal health check
10:00 AM -12:00 Noon – Hedgehog Conformation Show
12:00 Noon - 1:00 PM – Lunch (bring a bag lunch or purchase lunch at one of many nearby restaurants)
1:00 PM – 2:00 PM – Meet the experts: Question & Answer Session with representatives of the major hedgehog organizations.

· Dr. John Wertz, D.V.M., Bluemound Animal Hospital, Brookfield Wisconsin
· Dawn Wrobel, International Association Master Judge & author of "The Hedgehog: An Owner's Guide to a Happy Healthy Pet."
· Deb Weaver, Chief Volunteer Officer of the Hedgehog Welfare Society"
· Floyd Aprill, Co-President of the Hedgehog Breeders Alliance."
2:00 PM - 4:00 PM – Hedgehog Conformation Show
Hotel Accommodations
The Rodeway Inn & Suites (4400 South 27th Street, Milwaukee WI 53221) is offering Hedgehog Rendezvous participants a special conference rate of $69.06 per night (all taxes included) for a Queen Size room. The hotel reservation number is (414) 817-5004.
2012 Midwest Hedgehog Rendezvous Sponsors
Thank you to the following organizations and individuals for sponsoring the 2011 Midwest Hedgehog Rendezvous: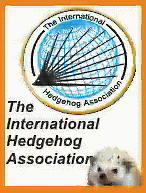 International Hedgehog Association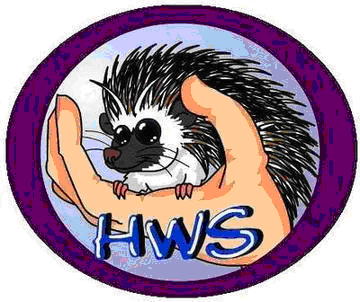 Hedgehog Welfare Society
http://www.hedgehogwelfare.org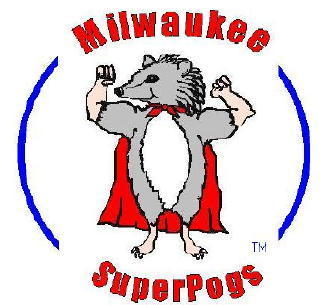 Milwaukee SuperPogs
| Click Here for the Registration Form |
| Home Page| Past Shows | Souvenirs |